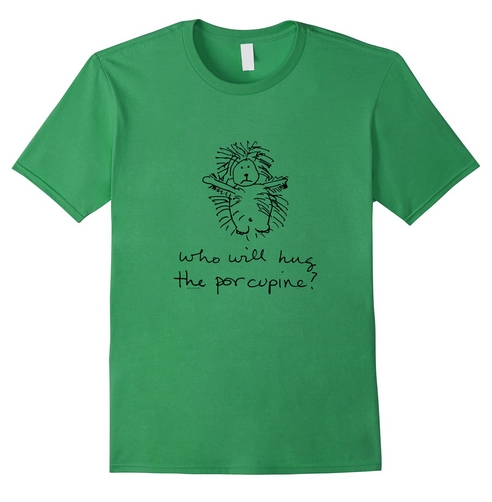 Our very first tee shirt, with text and drawing by Kimmy Sophia.
Who indeed will hug the porcupine?
Here's the link on Amazon where you can purchase it! The tee shirts are available in sizes for men, women, and children, and come in five different colors. They make great gifts, too!
https://www.amazon.com/dp/B078VYY137
Here's the shirt in pink, followed by a color swatch of five colors.