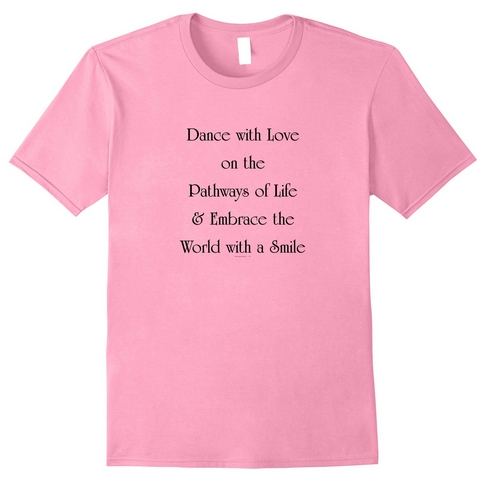 Dance with Love on the Pathways of Life and Embrace the World with a Smile
. . . with a tee shirt that will inspire almost anyone who sees it!
Who doesn't like dancing, love, embraces, and smiles?
Available with white letters on dark colors, or black letters on light colors.
Available in multiple colors and sizes, for men, women, and children.
Here are the Amazon Links:
White Letters / Colors:

https://www.amazon.com/dp/B078VZWYR1
Black Letters / Colors: