Do you need a powerful and professional website, or a cloud computing, customized web database application?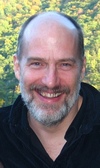 Forward-thinking companies are realizing the power and flexibility of cloud-based applications. They're multi-user and accessible from anywhere in the world.
I'm the co-founder of the Significato Journal. I specialize in building websites that range from magazine websites to complex, custom, cloud-based web database applications that will allow you or your employees to work from anywhere.
I use a Content Management Framework and "CMS" (Content Management System), called "ProcessWire" (http://processwire.com), which is built with PHP and MySQL.
I've been programming databases since 1987, and programming web database applications since 1996.
I've designed and programmed large, custom, business applications, many spanning hundreds of hours of work, resulting in large, robust applications that have been used for years by satisfied clients.
My rates are reasonable, at $125 per hour, in 15 minute increments. I don't bill by flat fee. Instead, I bill hourly, with payment due upon invoice receipt, and communicate closely with clients. My goal with clients is to produce work for them that makes them feel "utterly delighted" with the result.
I've listed my résumé below, which includes examples of my projects.
For more information about availability for projects, call 207.657.1428 or email:

---
Peter Falkenberg Brown
https://www.linkedin.com/in/peterfalkenbergbrown/
Web Department Management
Chief Web Officer / Senior Web Director with detailed organizational skills and strong diplomatic and communication abilities. Works with a big picture, visionary approach while maintaining a total commitment to creating a quality product. Always willing to go the extra mile to get the job done right. A team player who works well with leadership and coworkers. Skilled at managing teams of people. Fosters creativity, imagination, innovation and mutual respect.
Core competencies include: Extensive experience designing and coding mission-critical, custom web database applications that are robust and usable for years | PHP, Perl, MySQL | Linux server, web hosting | Website creation and management | Thinks in analytical and holistic fashion | Excellent customer relations | Business writing.
Professional History
Web Director, NewBay Media, LLC – http://newbaymedia.com – 2007 to the present
"NewBay's content connects to over 10 million readers in 100 countries in 5 languages through traditional and new media platforms, as well as events. Our mission is to offer our readers, advertisers and partners unparalleled depth and breadth. ... over 60 print and digital magazines, 100 integrated web and mobile applications, unsurpassed e-newsletter capabilities and 75 conferences and conventions..." ~ from the NewBay website.
Senior Web Director, IMAS Publishing – 2005 to 2007
IMAS published the magazines, TV Technology, Radio World, and ProAudio Review. I migrated the websites of those magazines from straight HTML into a CMS I wrote in Perl and MySQL, where they remained until IMAS was purchased by NewBay Media. At NewBay, I joined a larger team with more than one web director.

Co-Publisher and Co-Editor, The Significato Journal, http://significatojournal.com – from 1996 (under a different business name) to the present.
The World Community Press publishes The Significato Journal, an online magazine focused on "nectar for the soul," with an emphasis on the arts, nature, spirituality and service.
Independent Programming & Consulting
Specializing in desktop database applications and now web database applications, using the LAMP stack of Linux, Apache, MySQL, Perl & PHP.

Nonprofit Leadership Positions
Served in leadership positions for a variety of nonprofits. Executive Director for Citizens for Safe Streets in Richmond, Virginia. Executive Member of the Richmond Republican City Committee. Created a tabloid newspaper, called The Richmond Republican.
Additional Leadership, Communication & Creative Skills
Work Credo: Clients should be "utterly delighted" with each and every project.

PR and media skills. Long-term experience in dealing with political and community leaders

Extensive, long-term experience with Public Speaking and Seminar / Conference Management

Business Writing, Educational Writing, Short Story Writer, Author and Book Publisher, New Film Maker

Won "Best Short Narrative Film Award" in 2012 Portland, Maine Film Festival for The Epiphany of Zebediah Clump
Technical Skills & Projects
Custom web databases applications and Linux server management. Programming since 1987. Currently develop with the LAMP stack of Linux, Apache, MySQL and PHP/Perl, and use the Open Source CMS programs, ProcessWire, and MODX Evolution, as well as my own Perl Open Source Framework.
Samples of NewBay Media Projects
Manage 30+ Linux and Windows servers for NewBay Media.

Designed and coded a company-wide email and web-based Web Department Help Desk System, using the PHP 5 Content Management Framework, "ProcessWire"(http://processwire.com).

Designed and coded a "Domain Account" application, with Processwire, using a repository of domain account info on the web side, and a Processwire / PHP Linux shell script that runs as root, and automatically creates accounts on multiple server nodes, including the creation of Apache files, Varnish configs, and databases.

Designed and coded an internal Web Department Knowledge Base, using the CMS "MODX Evolution."
Samples of Other Technical Skills and Projects
The Pivot Startup: 2013: Built a large (500+ hours) web database system for startups to vet their products before rolling them out, using ProcessWire, a PHP Content Management Framework.

Author of numerous Open Source Software programs in Perl, including the popular "MySQL Backup" script, selected as "Tool of the Month" in June, 2002 by UnixReview.com. Wrote "WCN:SQL", a Framework & CMS in Perl.
Airborne Technologies: Built a large (400+ hours) web database to manage oceanic buoys with modem data sent via satellite email to the database. The system managed customers, buoys, deployments and invoices, using my Perl CMF.

Built a large (400+ hours) web database system for a Financial Services Agency, using my Perl CMF (WCN:SQL)

Built a web database system for online directory of bed and breakfasts and inns, using my Perl CMF (WCN:SQL)

Conceived, designed and programmed a complex invoicing and report program for a large maintenance company, 50,000 lines of code (using Clipper / dBASE) - Y2K compliant – Used daily for 14 years; processed millions of dollars.
Experienced with Perl and PHP database and text parsing. Comfortable with the Linux shell prompt and bash scripting.

Experienced at migrating websites into and between CMS programs.

Designed and built http://SignificatoJournal.com, our online magazine.

Migrated SignificatoJournal.com from WCN:SQL to MODX to ProcessWire; wrote an extensive PHP migration script.
Comments from Major Clients
Quote from former NewBay Media Supervisor, New York City:
"I have worked with Peter for over six years and have seen firsthand his expert problem-solving and project management skills in action. Always looking to learn in the changing world of digital media and grow his skills, he has proven to be an experienced senior leader of the digital team at NewBay Media and is heavily relied on for his opinion and insight."
Joseph Ferrick ~ Former Vice President of Digital Media, NewBay Media
Quote from a Science/Aviation Client in Alaska:
"A number of years ago while doing a web search for a database developer, I came across Peter Brown and was impressed enough by his website that I decided to call him. From that first phone call, I knew I had found the developer that I was looking for. His professional manner, broad knowledge base and his willingness to help lead me and flex with me was invaluable as I worked through the process of designing a database that fit my specific needs and in getting that database online. Over the past few years, Peter has always been available at a moments notice when the need arose to help fix broken web links or modify the database as our needs evolved. His integrity and professionalism are rare commodities these days. I have no compunctions in highly recommending him to anyone needing database development."
Tim Veenstra ~ CEO of Airborne Technologies Incorporated ~ Wasilla, Alaska
A Major Client in Silicon Alley in Manhattan:
"I have worked with many programmers over the years and never have I worked with a programmer who not only understood programming but also understood that great programming cannot hide poor logic. Peter F. Brown's ability to deal with people and his understanding of logic, coupled with his programming knowledge, made him by far the best programmer I have ever had the pleasure of working with."
Remy Arteaga, Chief Operating Officer and Founder, Extreme Interactive Media Inc., New York, NY
A Major Client in Silicon Valley:
Quote from a Financial Services Client in Los Angeles:

"One of the hardest parts of developing a company database is finding the right programmer to do the job. I like working with Peter Brown because he always tries to understand the project from the user's point of view. He makes a lot of effort to anticipate needs and goes the extra mile to make sure the process is complete.
He's logical, clever and thorough. I've worked with Peter for two years now and find him to be very responsive; extremely knowledgeable; reliable; and a real pleasure to work with."
John Allen ~ Former Director of Information Technology, David Lewis Company, Inc. ~ Los Angeles, California
Quote from a Publishing Client in Silicon Valley:
"Of the dozens of programmers with whom we have had contact during the past couple of years, Peter Brown stands head and shoulders above the rest. This I say categorically and without hesitation. The programming he has written for us works very well. Peter is a rare combination of talent, competence and responsibility. My only regret is that I did not find him sooner!"
Daniel K. Berman, Ph.D. ~ Former Director, CyberTip4theDay ~ San Francisco Bay Area
Quote from an Industrial Services Client in Virginia:
"Ten years ago Peter Brown wrote a large database program for Central Virginia Maintenance that has proven to be extremely robust. It's now January, 2001, and the program has demonstrated its complete Y2K compliance. We've processed millions of dollars in invoices with this program. We use this program on a daily basis and couldn't imagine life without it now. It has been an enjoyable and trouble-free program – it's still going strong! Thank you Peter!"
Lorrie Shumaker ~ Former Office Manager, Central Virginia Maintenance and Pipeline Services